Products and Services
Alterna is focused on alternative risk solutions, captive management, and services within the health care industry that maximize any and all insurance-related benefits. Our team of industry experts combines deep medical professional liability insurance expertise with proven hands-on experience in analyzing, developing, and managing group, captive, risk retention group, and other insurance facilities.
One Company Approach
In many cases, captives and RRGs have multiple vendors supporting them. With Alterna, we provide—through one company—the needed expertise and services you need to effectively manage your risk.
Risk Management
As the paradigm of medicine continues to shift, Alterna can support you with the resources you need to meet your goals for safety, patient satisfaction, and cost reduction. Our services are offered as part of an integrated Risk Management program for your organization or individually on an "a la carte" basis to supplement your current patient safety programs.
Continuing Education
When clinics and hospitals need education on a specific topic, we have a number of existing programs to choose from. In addition, custom education program can be developed as needed. Whether online (available 24/7/365) or on-site, our accredited courses are designed to meet your clinical and operational needs.
Captive Management
Complete consulting and operational captive insurance services that efficiently and effectively lower risk exposures and keep you in regulatory and financial reporting compliance.
Claims
As litigation continues to evolve, it is increasingly beneficial to turn to professionals with deep expertise in the highly technical aspects of medical malpractice defense. Using a proficient TPA frees key personnel in your organizations to perform other duties including saving in both expense and indemnity costs.
Underwriting
Selecting risk opportunities that conform to your strategic objectives requires using disciplined underwriting rigor. Acting as a MGA, our seasoned underwriters can ensure your pipeline of opportunities are a fit for your captive, providing underwriting and binding services that match your risk appetite and risk selection.
Service Provider Liaison
Our management team can coordinate all the various services needed for your captive to run smoothly. This one-stop aspect is the foundation of our full-service captive and RRG management solution.
Budget and Reporting
From financial reporting, budgeting, and auditing, linking TPA services and claims handling, Alterna provides the full suite of services needed to ensure you are fully aware of your captive's financial situation and have the information you need to make strategic and data-driven decisions.
Regulatory Compliance
The myriad of regulatory reports and compliance filings can be challenging to keep track of for many small captives whose functions are fractured or spread across multiple vendors. Our integrated approach ensures your filings and regulatory reports are done correctly, timely, and without the hassle of tracking them across multiple vendors.
Medical professionals typically believe they get better service and outcomes from a company they own, rather than from a giant, national firm owned by stockholders. But they also want the big ideas, the expertise of national leaders, and the financial strength of an established company. Alterna provides physicians and groups looking for alternative risk financing the best of both worlds-ownership, focused expertise, and creative solutions to managing risk.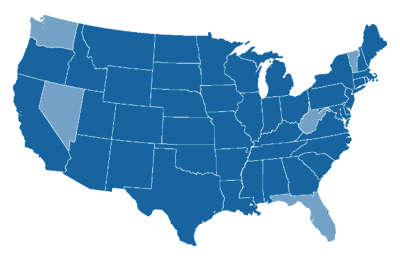 Leadership Bios
Kristin Kenny is responsible for leadership and management of Alterna. She is actively involved in industry associations such as the national Medical Professional Liability Association and participates as well as in local and regional forums. She holds a CPA designation and earned a BBA degree at Gonzaga University.
Jonathan McKenzie
,
Captive Management
Jonathan McKenzie has more than 15 years of experience in the captive industry, initially with Marsh and more recently with Willis. He has formed and managed multiple forms of captives and traditionally licensed insurance companies in all of the major domiciles, including the District of Columbia, Nevada, New Jersey, New York, South Carolina, and Vermont.
Tobey Williams
,
MD, Operations
Dr. Tobey Williams spent the last 16 years directly working with physicians to build and manage alternative market companies. He began his career in the Emergency Medicine Residency Program at Charity Hospital in New Orleans, where during his residency he was selected as the program's chief resident by the facility and his peers. In 2003 he cofounded Emergency Medicine Professional Assurance Company Risk Retention Group to provide emergency medicine physicians with a viable, long-term insurance solution to the traditional marketplace. Later in 2007 he cofounded SCRUBS Mutual Assurance Company Risk Retention Group, a urology-focused alternative risk vehicle.
Home Office
Alterna, LLC
1301 Second Avenue, Suite 2700
PO Box 91220
Seattle, WA 98111
Inquiries and Information
Jonathan McKenzie
(855) 326-3408
jmckenzie@AlternaManagers.com
Press and Media Relations
David Kinard
(206) 343-6618
david@phyins.com