Board diversity is a hot topic right now, especially as more states consider mandating it for publicly traded corporations.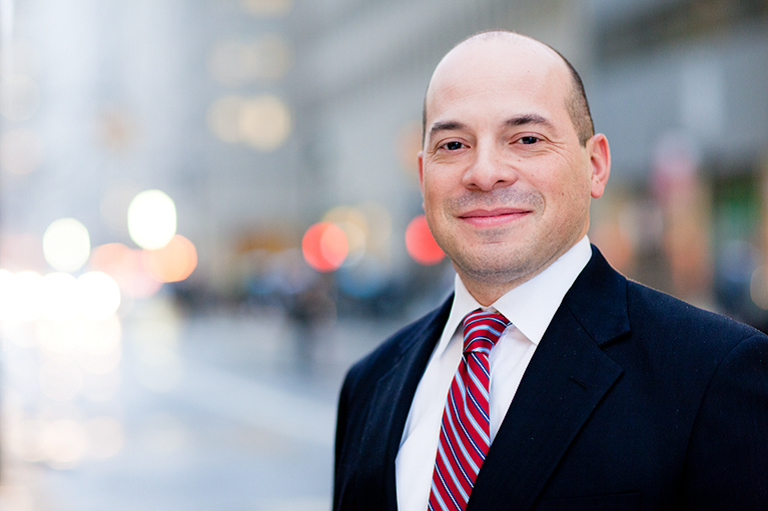 California was the first state to require gender diversity—now, public companies headquartered in the state must have at least one female member. California Gov. Gavin Newsom signed a new law in 2020 giving companies until the end of this year to have at least one board member from an underrepresented ethnic community or who identifies as LGBT (lesbian, gay, bisexual, transgender) on their board. Other states are considering measures like these and more.
Potential legal requirements aside, why should your healthcare organization strive for diversity on its board of directors? And how can you make it happen in a way that is constructive, benefits your board performance, and serves your community?
We asked David Shimkin, a trial attorney with Cozen O'Connor in Los Angeles, to weigh in on the topic. Shimkin was previously one of the first Co-Chairs of Cozen's first Hispanic Attorney Resource Group and now chairs the firm's Diversity, Equity, and Inclusion Committee.
WHAT DOES IT MEAN TO HAVE A DIVERSE BOARD?
SHIMKIN: A diverse board doesn't just "check the boxes" by including women and people of color. It includes people with different backgrounds, perspectives, and ideas, some of whom happen to be female, Black, Hispanic, etc.
You want that kind of diversity when you are having in-depth conversations about strategy and deciding where to invest corporate resources. These individuals will bring different perspectives to the table and help others understand how board decisions may affect different communities.
Diversity is good in and of itself, and it's what our stakeholders and clients want to see, because they know that diverse attorneys often offer unique perspectives. Back in January, Coca[1]Cola began requiring outside law firms handling its new matters to commit to having at least 30% of billed associate and partner time be billed by diverse attorneys. Our firm welcomes that kind of commitment to diversity, which other companies are increasingly undertaking.
WHAT STEPS CAN COMPANIES TAKE TO FIND DIVERSE BOARD CANDIDATES?
SHIMKIN: People sometimes talk about a "pipeline problem"—a sense that there aren't enough qualified women and people of color out there to serve on boards. This doesn't fly. The talent is out there, but you have to look for it in places that maybe you haven't before. Board diversity should be something everyone on the board gets behind, particularly those who have the power and the privilege to push for it.
The best referrals are the people you know. Consider people you went to college or even high school with, even if they aren't an obvious choice at first. Then think about people with different backgrounds and skillsets that you interact with outside of work. If your employees and board members are involved in community organizations, ask them to be looking for candidates. I volunteer with a non-profit, and when we recruit people to our board, we look for candidates who are engaged with and passionate about our community. They don't necessarily always have relevant job experience, but they do have relevant life experience. A healthcare organization might consider tapping a doctor who works in a low-income community, for example, or someone who runs a social service agency in an urban neighborhood. Your board can also engage a search firm that specializes in recruitment—there are so many more resources now than there were five or ten years ago.
HOW CAN BOARDS BE MORE ATTRACTIVE TO DIVERSE CANDIDATES?
SHIMKIN: So many companies are prioritizing board diversity that recruitment can be highly competitive. Successful people are always in demand, and highly qualified candidates may be fielding multiple requests. They'll select the opportunities that are the best fit for them. What they've heard about your company in the news and from colleagues will no doubt influence their decision. Your company needs to be active in the community. You also need to communicate broadly in the media and on your website about what your company's mission, vision, and values are.
HOW CAN BOARDS CREATE A WELCOMING ENVIRONMENT FOR BOARD MEMBERS WHO ARE WOMEN OR PEOPLE OF COLOR?
SHIMKIN: Once your board is more diverse, you want to focus on retention. It's easier if the candidates you've recruited already know people on the board or at your company. That makes them feel more at home. You need to actively encourage these new members to share their input, not just on issues related to diversity but also on other topics. They didn't join your board for the sole purpose of representing their demographic group.
ANY FINAL WORDS OF ADVICE?
SHIMKIN: Building a diverse board (or workforce) can be a time-consuming process, but the rewards are many. Even better, diversity eventually takes on its own momentum: the more diverse your organization is, the easier it will be to recruit and retain diverse people.
To learn more about Cozen O'Connor's efforts around equity, diversity, and inclusion, contact David Shimkin at (213) 892-7988 or dshimkin@cozen.com.